Closed Captions¶
Overview¶
Unicko Closed Captions feature allows a participant, assigned by the host, to add live closed captioning in a meeting.
Start Closed Captions¶
To start closed captions:
Click on More.
Click to toggle Closed Captions.
A participants list will open.
Select a participant who can type closed captions by clicking on Select next to their name.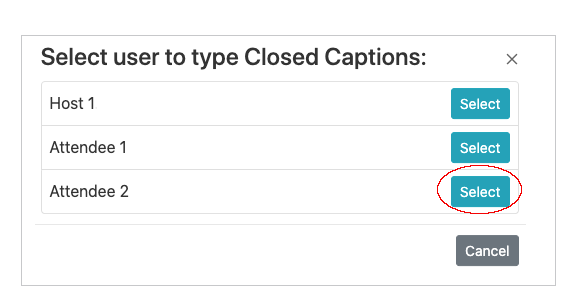 View Closed Captions¶
Any participant can select if they wish to view closed captions, if the option is activated.
To view closed captions:
Click on Closed Caption.
Closed Captions added by the captionist will show at the bottom of the screen.